Open House
Mark your calendars!
2014 Open House
Saturday, February 8, 10AM to 4PM.
1315 Kinnear Rd
Columbus, OH 43212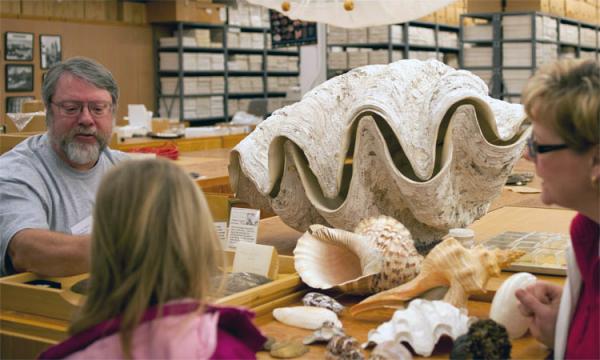 The Museum of Biological Diversity (MBD) is a research and teaching facility, not really set up for public visits. But every year, on a Saturday in February, the MBD opens its doors and offers the public an opportunity to see some of the treasures we so carefully preserve in our collections.

The Museum Open House is the largest outreach event in the Department of EEOB, and one of the largest in the College of Arts & Sciences! We grew tremendously since our first event in 2005. This year almost 1,300 people came to visit. More than 100 volunteers worked side-by-side with Museum scientists. It was a blast!

2014 is our 10th anniversary, a big milestone. We are working hard on the preparations already.
Visit the Museum page on

. Like our page, add a comment.